Theydeserveit
>>
Halloween
>>
Halloween Ghost Stories
Halloween Ghost Stories
| | |
| --- | --- |
| | Celebrating Halloween without having that terrifying fun is like removing the gilt from the gingerbread. No Halloween celebrations can be lived up if bereaved from the ghoulish factor, which is the real source of excitement for all those who are hooked to Halloween. And this work is done by the macabre Halloween ghost stories, the stories that are indispensable for the Halloween celebrations, and not just elders, but also kids find themselves engrossed into them when they hear them especially on the Halloween eve. |
These Halloween ghost stories are quite able and good at producing that hair-raising intimidation that no Halloween guest can ever forget. This is because the amazement and terror quite matches up with the celebration disposition of the whole Halloween festival. Moreover, there are so many scary tales that have continued to dominate for long period of time. And Halloween celebrations give them a chance to be retold. The new generation also gets acquainted with all the old Halloween ghost stories and celebrates the spooky fun that comes from listening to them. Also there are some ghost stories for Halloween that have good amount of historical relevance attached to them. When the occasion is Halloween festival, there is no reason for anyone restricting him or her from listening these age old stories.




Popular Halloween Stories

There are many ancient tales , that are repeatedly told on Halloween's night, take a look at some of the popular ones.

Late Night Ride

One can start hearing the story called the Late Night Ride. In this story, a guy called Jerry encounters a girl called Mary on a dark night. He offers her lift, gives her his jacket and drops her where she had to go. To his shock, the very next day he comes to know that the girl had died years ago and he discovers his jacket in the graveyard where Mary was buried.

The Red Spot

Another Halloween ghost story can be the extremely creepy tale called The Red Spot. The protagonist of this story named as Ruth gets to have a red spot on her cheek due to a spider bite. The spot enlarges everyday and then bursts out with a group of spiders that develop inside the irritating spot. The real scare in this story is that it was an abnormal spider bite that killed Ruth in a very creepy way.

Till Death Do Us Apart

There is another option for those who like to listen about any haunted house. Yes, it's the story called Till Death Do Us Apart. In this spooky story, two happily married people gets to stay at a haunted house where the female called Mable becomes the victim of a serial monster who kills her. Her husband Billy then encounters the ghost of his beloved who invites him to join him. Is not that scary? Indeed, more than scary!

Axe Murder Hollow

The famous story of Axe Murder Hollow, is amongst the classic tales, in which two young people, Ned and Susan, driving from a deserted road, get stuck in the mud, while they realize that they are stuck exactly at the place where , the ghost of a jilted husband , cuts the throat of passersby. When Ned leaves Susan alone , to get some help, Susan is on edge , after hearing many creepy voices. At the sound of bump bump, she gets out of the car, and see Ned's body hanging from the tree, with its throat cut, and standing next to him is the ghost of the legends, with an axe in his hand, smiling crookedly at Susan.

The Golden Hand

The tale of the Golden Hand, is another scary story, popular during Halloween. In this tale, there is a man who never talks to any one and keeps to himself, but when a young widow moves in his neighbourhood, he catches the sight of her golden hand, which she keeps covered with a black glove. Filled with greed for the gold, he wooes the widow and marries her, only to murder her in a well planned way. He buries her without her golden hand in the cemetery and keeps the golden hand under his own pillow. Then one night the ghost of the wife appears to him , and asks for her hand. He is scared to death as he is aware that the ghost know about his treachery. As the ghost comes closer and closer to him, he feels choked and everything turns black. Next day his body is discovered in the bed, with the golden hand clutched around his throat.

Besides these classic stories, there are tales of the Bloody Mary, the Fright Nights, Ghost Hunters and the Sleepy Hollow, which are favorite within the kids. You can have a nice scary story telling session at the Halloween night and celebrate the true essence of the festival. Therefore make use of these stories in order to horrify everyone on Halloween. They will surely add enjoyment to your Halloween party.

Last Updated On October 07, 2011
Recommended Reading
Halloween Program Sourcebook: The Story of Halloween


A Catered Halloween (Mystery with Recipes Series #5)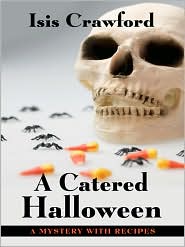 A Catered Halloween (Mystery with Recipes Series #5)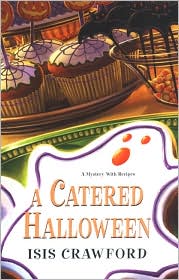 A Halloween Story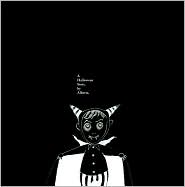 Ghosts in the House!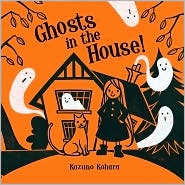 All Hallows Eve: The Story of the Halloween Fairy