Theydeserveit
>>
Halloween
>>
Halloween Recipes For Kids
Halloween Recipes For Kids
| | |
| --- | --- |
| | Throughout the Halloween hoopla, all adults as well as kids go crazy and try their hands at the formation of various mouthwatering dishes. While there are many full course meals and proper food items that are made for family and friends for the Halloween festival, there are some certain specialities, and snacky food items that are exclusively kids choice. And these are simple to make also thereby providing kids a chance too, to get in the festive cooking mood and try their hands in baking and garnishing various yummy delights. |
Popular Halloween recipes for kids
A Halloween party and its fun is central to kids, with lots of spooky activities and fun or food galore, and in such a situation it becomes important to keep in mind the choice of these little monsters. Therefore, go through the following recipe steps to rustle up the popular Halloween recipes for kids.

Halloween Spiders:

This is a dish that kids are extremely fond of, providing mouthwatering taste along with the creeps of the occasion. Here's how it is made:
Get some chowmein noodles and mix them into bowl of melted chocolate by careful stirring.
Spread the assortment onto an aluminum sheet and garnish it with two white color milk candies so that they look like perfect spider eyes.

So easy that the kids can make it themselves. So eat the Halloween spider like a real Halloween kid!

Blood and Guts with Eyeballs

Get yourself ready-made pasta and cook it properly through heating it with water.
Assort some yummy spaghetti sauce with the cooked pasta.
Embellish the created red paste with partitioned pieces of olives. They are the toppings that act like spooky eyeballs over the blood like paste.
Enjoy the exotic taste of this Halloween dish for kids.
Jack-o-Lantern-Pizzas
To prepare it, start with taking some muffin pieces. Cover their surface with marinara sauce mixed with mashed cheese.
Make a figure of Jack-o-lantern through the shapely placement of olives.
Then the last step is to heat it up in the extreme temperatures.
Cherry and Pumpkin Ice Cream
Take any vanilla, chocolate or strawberry flavor of ice cream.
Mix little pumpkin pieces into the ice cream.
Make eyes and nose of small cherries and pumpkin halves with the help of melted chocolate or eating jelly.
Keep the mixture for further chilling and get ready to eat it.
Halloween 3 Bean Salad
Drain the beans (green, black and black eyed peas) into the water, and after putting it into a bowl, add onion and pepper.
Separately prepare the marinade using vinegar, oil and spices.
Add the marinade to the salad, and mix it.
Refrigerate it for 24 hours, before eating.
Sweet Potato Chips
You need to heat the oven, priorly, at 400 degrees F.
Peel the sweet potato and make thin slices of it.
Spread the slices on a cookie sheet, and pour vegetable oil on them.
Sprinkle salt and then oven them for 10 to 12 minutes. Eat them crisp.
Grilled Anti-Vampire Steak
To make this creative steak, you will need Zesty Italian dressing, which you will use to make the marinade, by mixing crushed garlic into it.
Then marinade the steaks into it, for 8 hours in the refrigerator
Take out the steaks from the marinade and grill them.
Roasted Corn and Ghoul Tongues
For the tongues, slice fresh peppers ( orange and green) and roast them using butter.
Roast the frozen corn kernels, separately, in butter, till they turn light brown.
Mix the corn and tongues together and serve.


These simple and yet delicious recipe ideas are the enjoyable items during Halloween, especially by the kids, who can also have a nice time preparing them. So be your creative best and try something new for the kids.



Last Updated On : October 07, 2011
Recommended


100 20-Minute Easy Recipes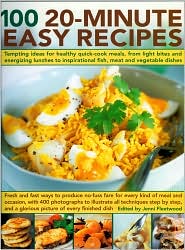 Spooktacular Sweets Halloween Mug


Haunted Harvest Sweets Treats

Decadent Halloween Truffle Cake Pops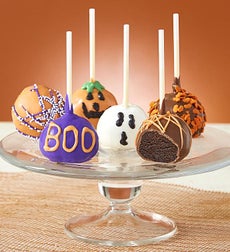 250 Best 4-Ingredient Recipes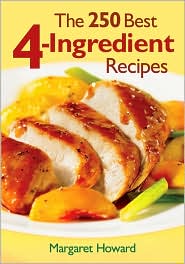 101 Best Ever Curries: Triple-Tested Recipes