TheyDeserveIt
>>
Christmas
>>
Christmas Tree Poems
Christmas Tree Poems
| | |
| --- | --- |
| | Yes, it's time for Christmas! Christmas celebrations and festivities evoke warm feelings and love for Christ and his children, our fellow human beings. It is a time to open our hearts and welcome God and His Son into our lives, remember his sacrifice and pay our devotion to him. |

Many great thinkers and unknown writers have penned down poems to recreate all those feelings and stories about Christmas traditions and customs. We have listed below a few Christmas poems talk about one of the wonderful things that is deeply associated with Christmas celebration, the Christmas tree. So make it a perfect holiday by reading these poems about the significance of the Christmas tree this holiday season or anytime you feel like celebrating the Christmas spirit!

Christmas Tree Angel

Angel on my Christmas Tree,
Pretty in your lofty place,
I see you looking down at me,
I see that smile on your face.

Little Angel, how old are you?
You've been around so long;
I think it was to grandma's mom,
That you first belonged.

Then you were grandma's, then ... our mom's,
And now you belong to me;
So many Christmases you've seen,
So many Christmas Trees.

So many fingers touched you,
Your precious face and eyes;
You, so delicate and fragile,
I'm in awe you're still alive,

Do you remember long ago,
When you broke your little wing,
When dad fell off the ladder,
And dropped all the Christmas things?

We kids gasped and picked you up,
And mama ran to dad,
He laughed and said he was all right,
But your wing was broken bad.

Patiently mom mended it,
Though it was never quite the same;
I think it made me love you more,
To know one wing was maimed.

All my Christmases, but one,
You've hung upon my Tree,
That one was when the war was on,
No one at home ... just me.

Who celebrates the Holidays,
Alone ... all by oneself?
So, little Angel, you were left,
In your box atop the shelf.

But later that same Christmas Eve,
I took you from your place,
And propped you on my tabletop,
Where I could see your face.

I can't remember which year it was,
The kitten got your eye,
The rest of you were still intact,
But without your eye, I cried.

I made another eye for you,
At best, a substitute,
But if you held your head just so,
You still looked sweet and cute.

Each Christmas, I feared, would be your last,
But there you were next year,
Though marred and scarred and scratched and patched,
Each year you still were here,

You've aged with Angel dignity,
In spite of one bad wing and eye,
Those scars are your gold medals now,
As you hang on the Tree with pride.

Of all the Angels I have seen,
Of solid gold or priceless gems,
I would not trade my one of you,
For any ten of them.

I'm Your Christmas Tree, All Brightly Lit

I'm your Christmas tree, all brightly lit,
Hung with angels, colored balls, and elves.
Underneath my boughs your presents sit,
If you've behaved yourselves.

Why must we wait till early Christmas morn
To open up our brand-new games and toys?
Why gifts for us the day that Christ was born
If we're good girls and boys?
Now listen to your Christmas tree: I'm wise
In all the ways of faith that you must know.
I'm here because of what I symbolize:
Green through ice and snow.

There is a world beyond what we can see
Where, by grace of God, we can receive
God's greatest gift: to live eternally,
If only we believe.

Eternal life is what God gave to you
In sending down His son to live on Earth.
This was His gift, so Santa brings gifts, too,
To celebrate Christ's birth.

The baby Jesus got gifts on this day
Because, like any child, He loved to play.
And so God wants to share this special joy
With every girl and boy.

Believe God loves you as your parents do,
And takes great joy in giving gifts to you.
Live well and love, and evergreen like me,

You'll live eternally.


A Christmas tree! A Christmas tree! By David Keig

A Christmas tree! A Christmas tree!
With dark green needled memories
Of childhood dreams and mysteries
Wrapped present-like in front of me.

A Christmas tree! A Christmas tree!
I glimpse a past wherein i see
The child that then grew into me
Not forward fast but haltingly.

A Christmas tree! A Christmas tree!
A time for being with family
A time that's gone so fleetingly
Yet lives for always deep in me.

A Christmas tree! A Christmas tree!
When twelfth night comes whole hauntingly
One lingered look and then i see
No Christmas tree where it would be.

A Christmas tree! A Christmas tree!
With feelings now felt tearfully
No home, no kids surrounding me
No corner in my house to see
The magic of that Christmas tree


Farewell My Little Christmas Tree By Monica Engeler

Christmas has come and gone.
The giant ball fell at Time Square.
2004 is on.
There are so many new adventures to share.

My little Christmas tree still stands in view.
It was moved from my shelf to a safer place.
The decorative statues are now very few.
The holidays are slipping away.

It is regrettable to see the holidays end.
Open gifts have been taken off the ground.
Baked goodies are no longer present.
The family gatherings are no longer around.

Remembering the warmth of the holidays can last all year round.
Wearing a sweater that Mom gave you at Christmas time,
or reading a tennis book that your brother found.
And glancing at those Christmas pictures is always fine.

Christmas may be long gone now.
But my little Christmas tree remains on the shelf for all to see.
The time will come shortly for me to take my tree down.
The dirty box lay in the attic awaiting the tree.

The littlest Christmas tree has had a wonderful story of its own.
Having been forgotten and rediscovered after so many years.
It gave a great show.
It is time to say farewell to my little Christmas tree but with no tear.


Recommended Gifts



Below 25$
A Joyful Christmas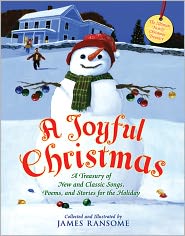 Christmas. A Poem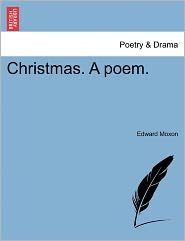 Amazing Peace: A Christmas Poem


Bethlehem: A Christmas Poem

Below 50$



Christ and Christmas: A Poem