Recommended Gifts
Cheryl's Classic Gift Bundle

Shining Lotus Pendant Necklace

Royal 29448A Digital Photo Frame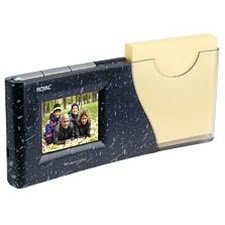 Diwali Gifts for Friends
For most of us, friendship is the most cherished relation. Friendship is the only relation that is often innocent and unconditional. The Diwali celebrations will remain incomplete without your friends. You simply canít avoid gifting your friends and wishing them long life.

Diwali Gift Ideas for Friends

Your gifts will express your love and affection for your friends. So, you need to carefully choose Diwali gifts for your close friends. Given below is a list of innovative gift ideas that will help you surprise your friends in this festive season.
Greeting cards:

Send your Diwali wishes with exciting greeting cards. Shops now offer a wide variety of greeting cards that come with different price tags. You can choose from a large collection of Diwali greeting cards and can personalize them with your heartfelt messages.

Chocolates:

If you want to be unconventional, then you can replace the typical gift of sweets with chocolates. Nowadays, the market is flooded with a wide variety of chocolates, starting from known brands like Cadbury, Nestle and Amul to more exotic boutique chocolates and international brands. You can also buy an assortment of flavored chocolates and gift wrap them in wicker basket with ribbons and laces.

Good luck charms:

Since Diwali is the festival to wish good luck and prosperity, good luck charms often make an apt gift option. You can choose from a host of charm bracelets, silver coins, Ganesha idols, and chimes. Be sure that your friend will love them immensely.

Candles and diyas:

Nothing can replace the old traditional diyas to decorate the houses during Dipavali. Gifting diyas is always a safe choice. Various types of candles are available in the markets. These candles are available in different shapes, sizes, and patterns. So, make an excellent choice for home decoration. Most of these candles are made to burn for a longer period which justifies their price. You can now choose from a variety of aromatic and gel candles.

Personalized items:

You can now personalize a variety of items, which includes T-shirts, coffee mugs, and key rings. You can now print a message or picture on these items to make them personalized gifts for every occasion. You can gift your friend a coffee mug containing your special Diwali greeting this time.

Photo frames:

Do you feel the need to remind your friend about the good time you shared together? Then you can always choose some pictures of you two and put them in a photo frame to make a customized gift. Nowadays, digital photo frames are really popular and make an excellent gift choice for young people.

Video games and CDs:

You can always gift your friend with the latest collection of songs from his favorite singer. In addition, if he is fond of video games and computer games, then you can pick some of the latest games for his Diwali gift.

Gadgets:

Your friend may have real talent for photography. Then why not buy him a good camera as a Diwali gift? Similarly, iPods, cell phones, and laptops can also make great options for gifts for friends.


Last Updated On : October 10, 2011