Recommended Gifts
Cheryl's Classic Gift Bundle

Shining Lotus Pendant Necklace

Royal 29448A Digital Photo Frame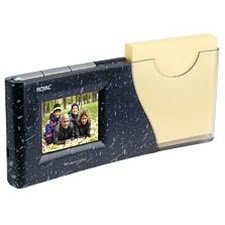 Diwali Gifts for Neighbors
As we live in a society, neighbors play a very crucial role in our lives. Sometimes they even become more important than our friends and relatives. From simply sharing greetings and words of courtesy to asking for essential items like coffee or sugar at the time of need, we share a close relation with our neighbors. So, it is not wise to forget about them during Diwali.

The spirit of Diwali lies in sharing affection and gratitude with people who are close to us and your neighbors remain the closest people for you at the time of need. Magnify the happiness of this festival by gifting your neighbors with soul-touching Diwali gifts.

Diwali Gift Ideas fir Neighbours

Given below are some great suggestions on Diwali gifts for neighbors.


Sweets:

Eating and distributing sweets has always remained a significant part of Indian culture and Diwali is no exception. A box full of Indian traditional sweets is always considered as the aptest gift choice. So, you can confidently settle for barfis, gulab jamuns, laddoos, or jalebis to gift your neighbors this Diwali. You can make your gift further special by adding different kinds of sweets in the box. You can rest assured that a box of sweets is always welcome in a Hindu residence during Diwali. This will help you make the relation with your neighbor sweeter.

Chocolate:

Chocolates are adored by the old and young alike. You can always gift a box full of chocolates to your neighbor as a Diwali gift. It is, in fact, the best gift you can give if there are kids in your neighbor's house. Nowadays, a wide range of chocolates is available in the market such as exotic flavored chocolates, dark chocolates, Swiss chocolates, and even boutique chocolates which has made it easy to pick a gift for Diwali.

Candles and Diyas:

Since Diwali is the festival of lights, gifting candles and diyas is a spectacular idea. From simple earthen diyas to decorative lamps as well as aromatic candles, choices are seemingly endless. This gift will help add to the spirit of the celebration. You can decorate your house with diyas on the day of the celebration and can use them afterward as well to create a romantic ambiance in your living room. Tealight and aromatic candles are currently in vogue. These candles are designed to burn longer. As a result, this gift will never fail to cheer up your neighbor.

Silver coins:

Diwali is the time to usher the New Year and pray to Goddess Lakshmi for eternal prosperity. Gifting silver coin with engravings of Lord Ganesha and Goddess Lakshmi is considered to bring good luck both to the giver and the recipient, making it a great gift choice for neighbors.

God Idols:

Lord Ganesha is said to bring luck and remove obstacles. Goddess Lakshmi is the Goddess of wealth. Together, they are worshiped on the occasion of Diwali to ensure good luck and prosperity throughout the year. If you are wondering what to give your neighbor on this occasion, you can always settle for the idols of Lord Ganesha and Goddess Lakshmi. Gifting idols is always considered auspicious.

Rangoli ingredients:

Rangolis are a must in Hindu households during Diwali. It is said to ward off the evil and welcome prosperity. In every Hindu dwelling, rangolis are made at the entrance. This Diwali you can surprise your neighbor by gifting them rangoli ingredients. You can also gift 'Torans' along with rangoli to make it a complete gift. Torans made of flowers and mango leaves with engravings of pious symbols like 'swastika' and 'om' are considered auspicious. You can use them as hangings at the entrance of your home during Diwali. So, rangolis and torans together make an excellent gift option.

Diwali gift hampers:

Nowadays, a wide range of Diwali gift hampers is available in the market for one to choose from. These hampers will contain items like wine, dry fruits and nuts, chocolates, sweets, Diwali decorations and diyas to make them a perfect gift. You can either make these hampers yourself by putting different items in a decorative wicker basket or can buy ready-made Diwali gift hampers from the market. Because of its convenience and availability, most people now prefer receiving these hampers over traditional gifts.

Last Updated On : October 10, 2011