Recommended Gifts
Below 25$



Engraved Friend Bracelet

Friends Personalized Wooden Picture Frame

Below 50$



Friends Come Rain Or Shine - Stretch Giraffe - DOLLS

Rose Elegance Premium Long Stem Yellow Roses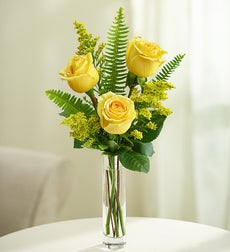 Below 100$



Friendship Has A Way Of Finding You - FIGURINES

Chocolate Dipped Strawberry Roses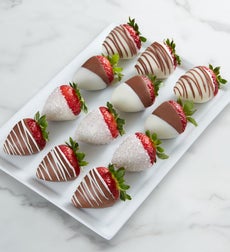 Friendship Letters
CCommunication is one of the most important ingredients in a relationship. Be it a marriage or a friendship, expressing your love for your loved ones, your happiness for their success or your sorrow for a temporary fare well, is as essential as it is appreciated. You can do this in many ways, but one of the classic and highly regarded methods for the same is writing a sweet and personal letter to your close friends. These friendship letters are a unique way, in the modern age of cell phones and Internet, which shows the special place you have in your heart for that friend.

A letter written to a close friend, transfers with it the warmth and love wrapped in words. Though there are no formal rules on how to write a letter to your friend nor any fixed layouts as it is just a mode of conveying your heartfelt emotions, even then, to help you in your first attempt, some samples and tips are listed here.




Sample Friendship Letters
Friendship Day Letter

Dear Jay,

A friend does not judge he/she accepts

A friend does not criticize he/she supports

A friend does not ignore he/she listens

A friend is someone you can trust

A friend is someone like you

Your Good Friend

May


Thank You Letter

Dear Tim

How are you doing?

wanted to thank you for being my true friend, for being with me through thick and thin, for sharing all I have been through and for all love .

I am lucky to have a friend like you.

Yours,

Jim


Sorry Letter

Dear Tinny,

I am extremely sorry for my rude behavior yesterday. I was terribly upset as my mother is not keeping well these days. I realized my mistake later when you had left.

Please forgive me this time. I am blessed to have an understanding and dear friend like you.

Do give me a call soon.

Love,

Jinny


Invitation Letter

Dear Amy,

I am happy to invite you to my 18th birthday party organized at my home this weekend. Do join me and let us have fun.

Yours,

Yan


Good bye Letter

Dear Lisa,

I am sad to tell you that my father has been transferred to ... town and thus we will have to relocate by the end of this month. I shall not be able to meet you personally due to short time and lot of packing to be done. Do keep in touch with me.

Love,

Tom


Poetic Friendship Letter

Dear Wil,

Some nice lines dedicated to you :

Whether I look at present or at the past

Fingers stay crossed, eyes are lost

I always thank God that you are my friend

When you are around, we have a blast!

May you never get stolen from me, Nor I get away

I wish we stay together, whether it's a feast or a fast!

Yours,

Mil


Cute Friendship Letter

Dear Jacob,

I know I just wrote a letter to you last week, but I can't help myself. I went to a family dinner last night and while we were having food, I noticed this group of kids, who were having dinner, just on the adjacent table. A look at them and their laughter, teasing and joking, made me nostalgic. The days we used to hang out like that and pull each other's legs for every small thing.

I miss you a lot my friend. Please do let me know when you will be coming back next time, so that we can meet and relive those untainted golden days . Till then keep writing.

Love.

Your Friend,

Andrew


Tips for writing friendship letters
Be simple.


Write from your heart.


Write to the point without elaborating.


Avoid spelling mistakes.


Mention correct zip code in the mailing address.


1.Do call your friend prior to sending a letter, and tell them a surprise for them is on its way.


A small gift along with a friendship letter is a bonus.


Last Updated On : October 22, 2011