Top 10 Gifts

Top 10 Engagement Gifts
Top 10 Birthday Gifts
Top 10 Fiancée Gifts
Top 10 Wedding Gifts
Top 10 Romantic Gifts
Top 10 Gifts for the Bride
Top 10 Christmas Gifts
Top 10 Gifts for Man
Top 10 Gifts for Woman
Top 10 Gifts for Girlfriend
Theydeserveit
>>
Top 10 Gifts
>>
Top 10 Birthday Gifts
Top 10 Birthday Gifts
Presenting your loved ones with gifts, do not need any occasion, but birthday gifts are always special, as those let the receiver feel special. The gesture of gifting on the birthday suggests that the day is special and thereby making it memorable for them. Sometimes it becomes really difficult to select unique gifts for that person who is really close to you, and for this very reason we are offering you top 10 birthday gift ideas, which you can use to your own convenience.

Top 10 Gift Ideas for Birthday
A Slim Digital Camera can be gifted on birthdays, irrespective of the person's age or sex, with which they can start capturing the wonderful moments of their birthday. This will be easy to carry to the remotest places they go and help them capture the moments, making them thank and remember you with every click.

A Personalized Photo Magazine Cover will surprise the birthday boy or girl to the core. Get their beautiful picture on a magazine's cover ( of course a fake one), with the heading "Happy Birthday" on top. This is a unique gift item that they will cherish for the entire life.

Various gadgets are thronging the market, for the gizmo freaks, in the form of phones, cameras, music, games and other technology. Just make a present of one of these latest gadgets to the new age people on their birthdays and get ready to get that ear piercing scream out of them.






A holiday package is one of the top 10 birthday gifts, as everyone wants to go for a relaxing vacation taking a break from their busy schedule, though nobody gets the time to make the arrangements or even plans. So do that for your loved ones on their birthday and give them that few days off, that they want and deserve. This can be a gift beyond expectation, and absolutely surprising.

A book is a birthday gift with universal value. Almost everybody likes books of different kinds, and this choice makes the recipient of all ages happy. Just remember to buy the book according to the choice of the birthday boy or girl.

Personalized coffee mugs : One of the unique birthday gifts would be a coffee mug, wherein you can get the photo of the birthday girl or boy, printed with a personalized message, greeting them on their birthday and telling them about your feelings. The same things you can do on a plain T shirt as well, thereby making the day memorable for them and providing them something that they can cherish for long.

Jeweleries are also one of the most sought after birthday gifts, for people of any age and any sex. You can present the girls beautiful rings and pendants, while boys can be presented with chains and studs. Use your creativity and get their names or initials engraved on them, thereby increasing its value for them.

Clothes are also another classic gift items you can present to anybody on their birthdays. A formal dress for girls and a formal suit for the boys would make a nice present. Just make sure you know their choice and their size very well and surprise them with a nice gorgeous outfit this birthday.

A showpiece is another gift item, which serves all the purposes. You can give a decorative item, a feng shui piece, scented candles, paintings and many other things. Also can be presented household objects or kitchen items like, a crockery set or a dinner set. These are standard gift pieces which can be gifted on any occasion, including birthdays , thereby making it to the top 10 birthday gifts.

A surprise party, will make the day of the birthday girl or birthday boy, extremely memorable. No matter if it is a friend, or husband, your children or your parents, you can always plan a surprise birthday bash for them and make all the arrangements according to their liking. This will definitely be one of the top10 birthday gifts, for people of any age group.
Take suggestions from these top 10 birthday gifts, and make the birthdays of your loved ones, the most memorable day of their lives.
Last Updated On : October 25, 2011
Recommended Gifts
Engraved First Birthday Glass Picture Frame

Singular Sensation Double Fudge Crunch "Happy Birthday" Cake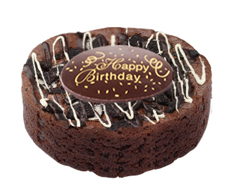 Tiramisu Classico "Happy Birthday" Cake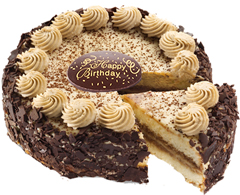 Birthday Flower Cake Bright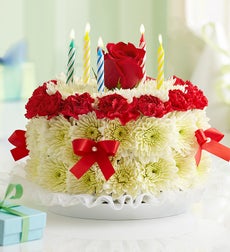 Personalized Birthday Photo Cube - Today and Always

Birthday Bonanza