Top 10 Gifts

Top 10 Engagement Gifts
Top 10 Birthday Gifts
Top 10 Fiancée Gifts
Top 10 Wedding Gifts
Top 10 Romantic Gifts
Top 10 Gifts for the Bride
Top 10 Christmas Gifts
Top 10 Gifts for Man
Top 10 Gifts for Woman
Top 10 Gifts for Girlfriend
Theydeserveit
>>
Top 10 Gifts
>>
Top 10 Engagement Gift
Top 10 Engagement Gifts
| | |
| --- | --- |
| | Engagement, is a solemnized ceremony prior to marriage, where through exchange of rings two people confirm their tie, which culminates into a complete bond in the actual wedding ceremony. The function and celebrations of an engagement are as wonderful as that of the wedding and thereby making the occasion equally special for the couples, so the engagement gift must be unique too. Not only a couple is showered with gifts during their engagement, but the couple themselves, give each other gifts, that becomes the first ever sign of their affection for each other. Here you can get the engagement gift ideas, for the couple or what you can give to that person you are betrothed to. |
Top 10 Engagement Gift Ideas
Find the best among an array of Engagement Gifts.


Diamond studded jewelry
A perfect engagement gift, diamond jewelery acts as a symbol of purity and refinement in a relationship. It is said that diamonds are women's best friend, who says men cannot wear diamond jewelry? Men's jewelry range consists of studded rings, pendants and designer studs. Diamond jewelery is ideal with jeans, formal wears and any other apparel. In fact, it is diamond which is the sleekest jewelry that gives the maximum amount of glamour to the wearer.


Wine
A nice bottle of wine makes an amazing engagement gift. This gift is ideal for both the sexes, so there is no second opinion about the fact that a good quality wine can be gifted to the would be bride or the groom on the day of engagement.


Gift Basket A nicely designed gift basket can be filled with gifts of his/her choice. This will make the bride/groom happy. The basket may contain eateries, toiletries, household articles and small tokens of your affection in the form of messages or notes.


CufflinksThis jewelery item or accessory is a conventional but traditional gift, especially for men. A set of beautiful cufflinks can be gifted to the would-be groom. It is better to select some studded ones., as that will definitely suit a gaudy occasion like engagement. You can buy a nice pair for your fiance and request him to put it on for the ceremony.




Perfumes
One of the most classic ideas, perfumes are very nice gift items for both, the bride and the groom. Just make sure that the fragrance you buy does not seem to be dull or unnecessarily strong, but apt for the people you mean to buy them. Also the couple can buy exotic fragrances for each other.


Toiletries
A set of all the beauty requirements can be presented as a gift to both, the bride and the groom, as the grooms want to look equally stunning and perfect these days as the brides. This will make a nice gift for the would be couple.


Art Works
If the person who's to be gifted, is an avid lover of art works, then works by famous artists can be presented to him or her. You can gift paintings, wall hangings, decorative items and many other items, that are showcased in art exhibitions, so keep your eyes open to present a really appreciable gift to the engagement couple.


Photo Frames
There are beautiful photo frames available in the market, with beautiful tag lines and even engagement tag lines. You can do something creative with it and make it a personalized gift item. Already tuck inside the frame, a picture of the would be husband-wife and sign your greetings over it. The couple themselves can give each other something memorable like this.


Personalized Jewelery
You can also be creative while gifting a classic jewelery piece to an engagement couple. On their silver bracelets get their names monogrammed, or on the rings get the initials engraved. You can also gift a heart shaped pendant with the groom's picture in the bride's locket and vice versa. This will be a very heart warming gift for the engagement couples.
A Spa Appointment
If you are very close to the couples, you can try to act a little naughty with your friends, by giving them a joint package of a spa treatment in a beauty and spa centre. Definitely something unique, this gift will bring smile on their faces while giving them a private and relaxing time together, before their wedding ceremony.

While purchasing engagement gifts for your friends or family members, you can also consider engagement gifts that are task based, that are not actual physical gifts. Engagement gifts that fall in this category could be, suggesting a wedding day portfolio ideas, with telephone numbers of - best caterers, florists, Cab Companies, tailors, wedding cake designers, musicians and even possible clowns for entertaining children. These types of engagement gifts always give the couple, other options to consider. Hence do something out of the box for the people you love, on their special occasion like, an Engagement.

Last Updated On : October 25, 2011


Recommended Gifts
"I Love You" Diamond Heart Pendant Necklace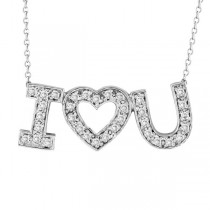 0.03 ctw Diamond Solitaire Ring

0.20ct Vintage Style Diamond Engagement Ring

BOND STREET by Long Lost Perfume for Women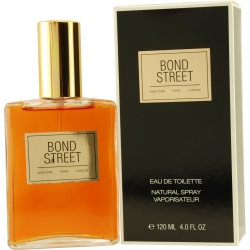 DANA BUCHMAN LUXURY by Estee Lauder PERFUME SPRAY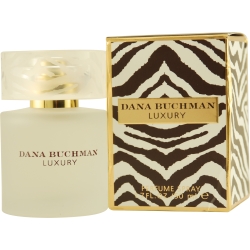 Steel Shell Steel Band Women's Wrist Watch